Meet Our Team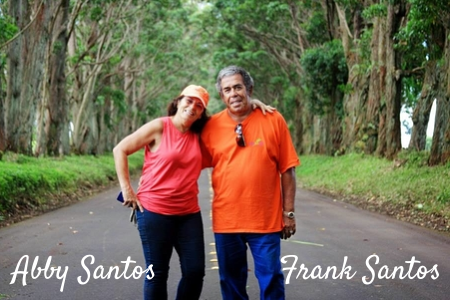 Abby and Frank Santos started No Ka Oi Plants on Kauai back in 1977. They were lucky enough to be doing what they loved — providing and maintaining natural beauty for commercial and resort customers —and are still doing that today.
Today, No Ka Oi employs more than 63 team members committed to the same things that drew Frank and Abby to the industry all those years ago. Our employees are experts in the field—passionate about the Kauai landscape, skilled at identifying issues in the landscape and armed with a keen eye for detail.
Randy Gingras, Chief Financial Officer
Randy is responsible for the financial and accounting activities of No Ka Oi Landscape Services. His background includes 10 years of business consulting with the Hawaii Small Business Development Center Network and statewide work with Hawaii Alliance for Community Based Economic Development and Hawaii Community Loan Fund.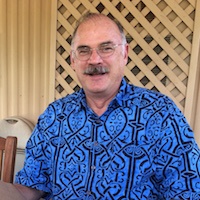 Bill Arman, Director of Quality
Bill is a 40-year green industry veteran and the 2006 National Landscape Leadership Award recipient who has performed over 20,000 Quality Counts site reviews on jobs throughout the world. Prior to No Ka Oi, Bill worked at ValleyCrest Companies for nearly 30 years, where he and his team maintained notable properties such as nine Ritz Carltons nationally and The Disneyland Hotel, along with some notable celebrity homes including Bob Hope, Johnny Carson and Magic Johnson.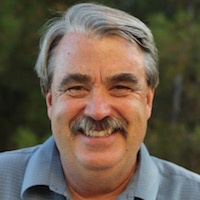 Patrick Thompson, Account Manager
Patrick is a Certified Landscape Technician with 17 years of horticultural experience on the island of Kauai. He is trained in chemical application, irrigation and grounds maintenance. As the account manager for all accounts on the north and east sides of the island, he ensures his properties are operating at their fullest potential year round.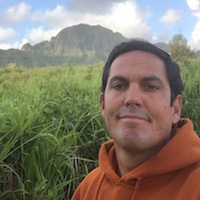 When you hire No Ka Oi, you are hiring landscapers who will develop a relationship with the landscape. We get to know its plants, we understand the site's challenges and are committed to keeping the landscape healthy.
See us in action in the photo gallery or review our team's accomplishments and awards.