Meet Our Team
No Ka Oi Landscape Services was founded in 1977 from a love of Kauai community and a passion for the craft of gardening. Providing and maintaining natural beauty for commercial and resort customers — and we are still doing that today with over 60 team members.
Our employees are experts in the field, passionate about the Kauai landscape, skilled at identifying issues in the landscape, and armed with a keen eye for detail.
No Ka Oi Landscape Services is rooted in the Hawaiian values of respect for people and aina, protection of resources, and love for family. We care deeply about the community and volunteer for the annual Maluhia Road clean-up, as well as other environmental care and beautification, youth, education, and Hawaii historic preservation efforts.
Patrick Thompson, Account Manager
Patrick is a Certified Landscape Technician with 17 years of horticultural experience on the island of Kauai. He is trained in chemical application, irrigation and grounds maintenance. As the account manager for all accounts on the north and south sides of the island, he ensures his properties are operating at their fullest potential year-round.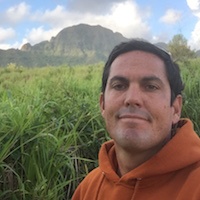 James Fobes, Account Manager
James is an Account Manager for No Ka Oi. He studied Agricultural Microbiology at Colorado State University and had the fortune to fortify his knowledge with positions in the USDA farm settings throughout the Midwest as well as in National Parks in the Rocky Mountains and Sierra Nevada's. An opportunity with a large-scale residential developer became a couple decades of tending commercial and residential landscapes. James then owned his own landscape company before relocating his family to Hawaii, their favorite location in the world.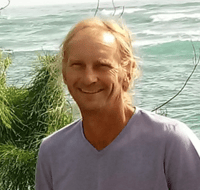 When you hire No Ka Oi, you are hiring landscapers who will develop a relationship with the landscape. We get to know its plants, we understand the site's challenges and are committed to keeping the landscape healthy.
See us in action in the photo gallery or review our team's accomplishments and awards.