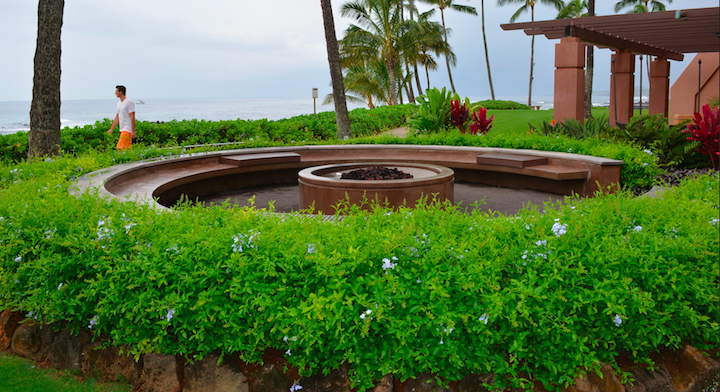 Delivering a luxurious, memorable experience for guests is a constant focus at Sheraton Kauai Resort, a 22-acre beachfront destination with the type of stunning views you see on postcards. The property has weathered two major hurricanes in its time, and the landscaping and amenities offered on site have evolved to accommodate visitors' vacation dreams.
Of course, this is no small feat on a property with some 200 coconut trees and ongoing landscape maintenance demands that must be met while ensuring visitor comfort. No guest wants to hear the buzzing of hedge trimmers or growl of a mower while sunbathing. And there is an ongoing desire to improve the property and find ways to treat guests to special moments, whether establishing a beachside bonfire setting, decadent poolside retreat or lively cocktail party courtyard.
Sheraton Kauai Resort is a property with vision—and the hotel has partnered with No Ka Oi Landscaping for the last 30 years.
"We work to create a place where tourists will grow a connection with the resort during their stay—a place that is welcoming and gives them a sense of place so they will want to return," says Abby Santos, president of No Ka Oi.
Sheraton Kauai Resort enlists No Ka Oi for landscape maintenance—up to eight professionals are on site daily—and also for the design and new installation of features, such as the RumFire Courtyard renovation that was completed this year.
"Our partnership goes beyond contract maintenance—they truly share our vision," says Katie Brenner, hotel manager at the Sheraton Kauai Resort.
Sharing a Vision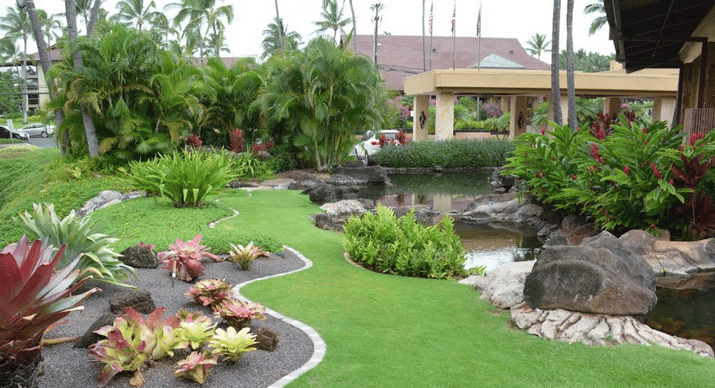 The Sheraton Kauai Resort has been a part of the Kauai beachside fabric since it was built in the early 1960s, and No Ka Oi came on the scene in the 1970s to care for the hotel's interior plants. Santos says the property holds sentimental value to No Ka Oi.
"It was the first property we took care of," she relates, proud of the accomplishments on site in the last three decades.
No Ka Oi began caring for Sheraton's outdoor spaces in the 1990s, following a devastating hurricane that took a toll on the property's plant life. In fact, the Sheraton has lived through two major hurricanes in its time, Brenner says, relating that restoring the property's original Kauai plant life and character is important.
Santos adds that many locals also use the Sheraton beach and appreciate its authenticity. That includes bringing in plants that highlight Kauai culture, including endemics and canoe plants.
"When a building is on the ocean, it has to be grounded to the environment—it can't look like it's just stuck there, so we use plants to do this," Santos says.
But it takes more than native plants to realize a "garden isle" vision for the resort. No Ka Oi is a proactive part of the Sheraton team, participating in weekly operations meetings with staff. "We go over what plans are coming down the pipeline, and it's a good opportunity for us to have an open conversation and forum," Brenner says, adding that No Ka Oi's manager overseeing the partnership works directly with Sheraton's director of engineering.
"No Ka Oi conducts property walk-throughs on at least a bi-weekly basis to address different concerns or issues that need to be looked at," Brenner says.
Because of the property's age, those issues might include infrastructure concerns such as replacing outdated irrigation system parts. Currently, No Ka Oi is changing outdated sprinkler heads to efficient pop-up heads that will be safer for guests traversing the grounds and better for the water bill. "They're working to help us be more efficient and effective," Brenner says.
Reigniting the RumFire Courtyard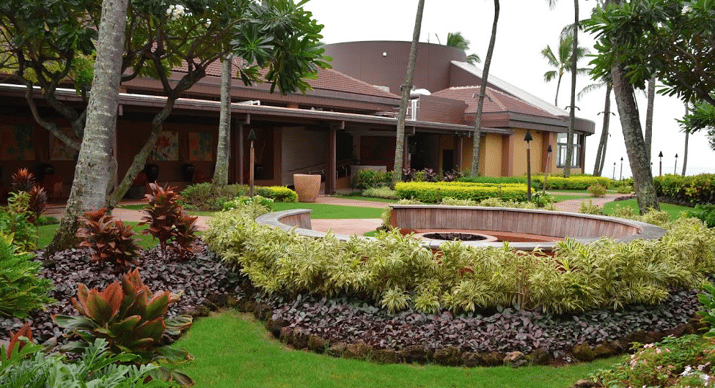 Concrete sheeting was deteriorating on Sheraton's RumFire Courtyard, a popular hangout spot with its fire pits, gathering spaces and beach views. The sought-after views of sand and surf come with a price: saltwater winds wear away landscape features over time. No Ka Oi works with Sheraton to address these issues throughout the property. Sometimes that means simply replacing plants. Other times projects are more extensive, as with the RumFire Courtyard renovation.
"The design we were left with was deteriorating and we needed a new plan," says Brenner, noting that Sheraton brought in Frank Santos of No Ka Oi to review the site.
Santos enlisted No Ka Oi's design arm.
"We were looking to increase the space to make it sellable so we could use it for hosting different events, and we wanted more open space and to bring in plants to highlight our culture," Brenner says of the goals.
No Ka Oi created a design that includes functional retaining walls where guests can sit around fire pits. Lighting underneath benches lends a glow to the space, while also providing necessary footlight that preserves the atmosphere.
No Ka Oi served as the general contractor on the project, allowing Sheraton to work with one contact.
Maintaining the Experience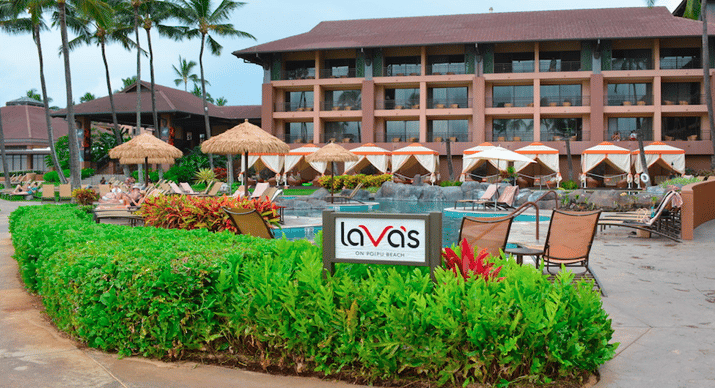 With up to 200 coconut trees on the Sheraton Kauai Resort property, the continuous maintenance these characteristic palms require is significant and requires experienced professionals. Safety is a key concern—the coconuts must be removed so they do not pose a risk to guests.
"Coconut trees are so beautiful, and they provide privacy and shade—but they need to be carefully maintained," Santos says.
Many coconut trees are located around the pool area, and those must be tended to before visitors settle in to enjoy the space for the day, but not so early in the morning as to disturb guests, Santos says. Ongoing pruning is important to be sure that the palms' fruit does not cause a serious upset. No Ka Oi crews scale the trees and hand prune them, removing coconuts before they fall and tending to large fronds that can also become a hazard.
After storms, the Sheraton must be sure that palms are cleaned up to avoid safety issues. For example, last year Kauai had a couple close encounters with hurricanes and tropical storms. "No Ka Oi made sure that the seed pods were removed once they reached a certain size, and they also tended to the fronds, which can take a hit with wind and weather, and they will fall and become dangerous," Brenner says.
Brenner recalls when a storm rolled in before the weekend. "We called No Ka Oi and said, 'We need your full crew so we can get the property cleaned up and back into working order and to address the coconut fronds that are semi-hanging or were knocked loose but hadn't fallen down,' " Brenner says.
"They brought their whole crew on site to make sure it was cleaned up and safe for our guests and associates."
Caring for this property is "a big job," Brenner says. It requires trust and communication. Santos adds, "We have to adapt and work closely with their team to understand their vision and help execute it."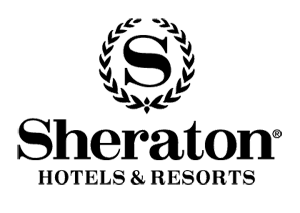 Highlights
22-acre beachfront resort
200 coconut trees on site
Plantings reflect Kauai culture
Tourist and local foot traffic
Two resort pools
Testimonial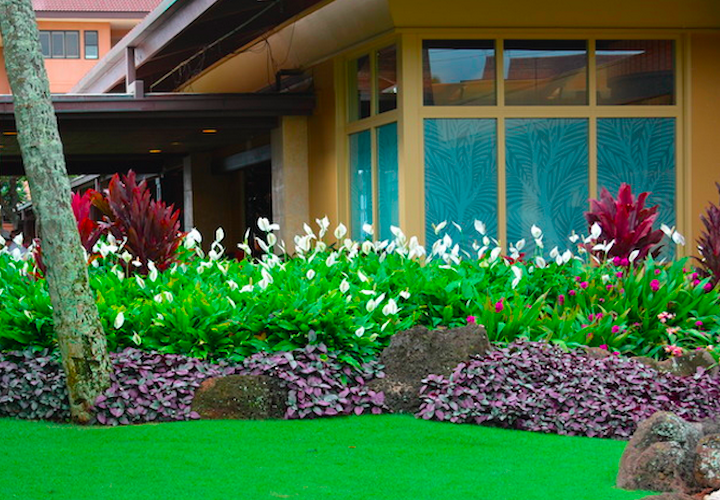 No Ka Oi conducts property walk-throughs on at least a bi-weekly basis to address different concerns or issues that need to be looked at. They're working to help us be more efficient and effective.

Katie Brenner, Hotel Manager, Sheraton Kauai Resort