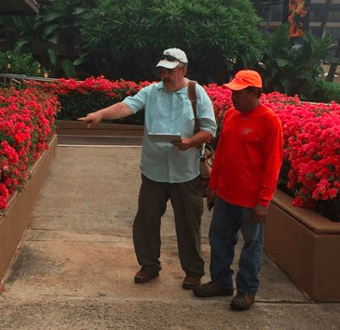 Pests are part of Kauai life, and their life cycle is never interrupted because of the 365 days of warm weather we enjoy on the island. That's good news for tourists, but bad news for property owners who recognize that pests can quickly destroy their landscapes if constant monitoring is not in place.
To make matters more complex, there are always new pests "landing" on the island—they come by boat, plane, foot and strong winds.
We're always alerting our landscape crews of new pests that have been spotted on surrounding islands so they can keep an eye out on the commercial properties we service.
All of this means pest management on Kauai is a constant effort. It's not a summer job—it's a year-round concern, and prepared commercial property owners will ensure that the landscape firms they employ include a high level of pest monitoring and control measures in the contract.
4 Factors Affecting Pest Control Costs On Commercial Landscapes
The cost of overlooking pest issues is significant. You can lose plants or an entire landscape, and chemicals required to treat infestations can tax a commercial property's budget.
At No Ka Oi, we emphasize monitoring and early detection as the best way to prevent costly pest control treatment and to preserve your landscape investment.
Here are some factors that can drive up the cost of pest control on Kauai commercial properties, and what you should know about when you review a landscape contract to be sure your property will be closely monitored for damaging pests.
Plant Placement Can Discourage Pests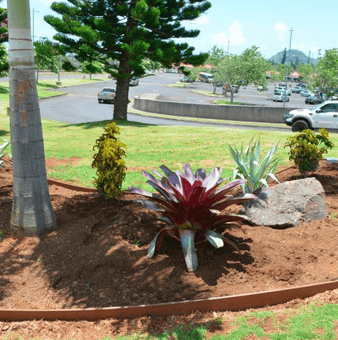 The "right plant, right place" motto we live by here at No Ka Oi is so important for ensuring plant health—and for keeping pests away. When plants are placed too close to buildings, they can introduce pests to the interior.
And, plants requiring air circulation that are placed too close together can harbor pests, which like the damp, protected environment of tightly-knit plants. If plants are placed too closely together, we may transplant some of them to avoid creating an attractive space for pests to thrive.
Plant Selection Can Impact Pest Infestation
Some plants simply attract pests. But in Hawaii, it's safe to say that every plant is a potential pest target because pests are so pervasive in our tropical climate. That's why year-round monitoring to keep an eye on any pest activity is critical.
Still, we discourage commercial property owners from planting certain species, such as roses, which require a tremendous amount of "inputs" in the form of pesticides and fertilizes to thrive.
Roses are just not a sustainable option, and we always suggest choosing plants that will grow strong without excessive herbicide, fertilizer or pesticide requirements. Selecting native plants and strong growers will naturally reduce the cost of pest control services.
Check Your Landscape Contract For Pest Control Monitoring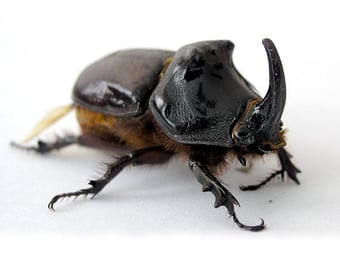 At No Ka Oi, pest control monitoring and treatment is included in the annual contract, and we do not break out the cost.
Therefore, we are always trying to keep the cost of pest control down by doing the right things on properties: constant monitoring, catching infestations early so they can be treated with fewer chemicals, and watching for "risky" pests that can really create damage.
One we know of now is the rhinoceros beetle, which is not yet on Kauai but has been known to wipe out coconut trees on the Big Island and Oahu.
Take a good, hard look at your landscape contract. Is there a line item for pest control? Ask how the company checks for pests, and how they train their people to identify pest problems. We always educate our crews about pest warnings and remind them to alert of us any signs of an early infestation.
Beware Of Contracts That Exclude Pest Control Treatment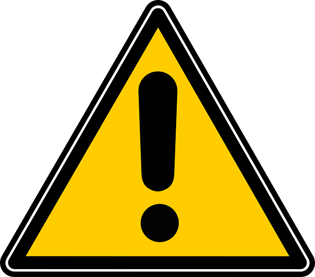 Perhaps your landscape contract includes pest monitoring—but the fine print says you are responsible for the cost of pest control chemicals used to prevent or treat infestations. Be weary of this deal.
The cost of chemicals can really add up, especially if an infestation escalates. And, companies that are not responsible for covering the cost of those treatments might be less careful about monitoring. After all, they don't have to pay for the chemicals to fix a pest problem.
Because we include all pest control prevention and treatment in our landscape maintenance contracts, our teams work diligently to identify pests and stop problems early on, before they require costly chemical applications.
Be Prepared To Manage Pests On Your Kauai Property
Pests are a fact of life and so is pest control on Kauai, and commercial property owners recognize that a pest problem can quickly advance into a major infestation that can ruin an entire landscape. Constant pest monitoring and making smart plant choices can go a long way toward minimizing pest control costs.
Let's talk more about how you can maintain the investment in your landscape and keep pests away (or at least control them). Call us any time at 808.335.5887, or fill out this simple contact form and we'll get in touch with you.