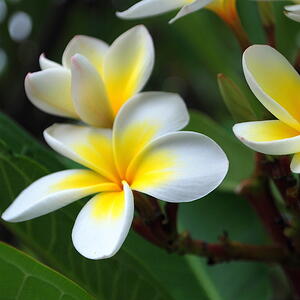 "Mmmmmm! Those flowers smell so good!" When people stop to take notice of the sweet perfume of blooming flowers in your Kauai landscape, they pause for a moment and take in the scent. They breathe in, and out, and maybe even relax a bit. They remember the positive experience, and it happened on your property.
Flowers are so much more than eye candy on a commercial property. They can provide a beautiful, beneficial sensory experience—not to mention that fragrant flowers also attract birds and butterflies that are interesting to watch.
There are plenty of flowers that are attractive but not fragrant. If you want a landscape that makes "scents," you'll need to seek out specific varieties.
So, what are the most fragrant Hawaiian flowers to use in your Kauai commercial landscape? Here are our five picks for the most fragrant flowers out there. (We wish the photos were scratch and sniff—you'll just have to use your imagination, or ask us to plant them and find out for yourself.)
Plumeria
This is the flower that fragrant leis are made of, and it's a staple in Hawaiian landscapes. Plumeria reach up to 30 feet come in many colors, and each one has a different fragrance.
Gardenia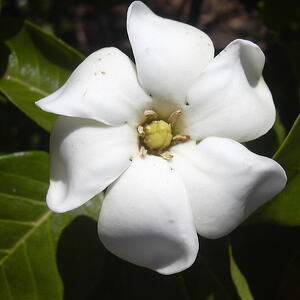 The white flowers on this evergreen shrub love the heat but require an inch of rainfall each week to thrive, so plant placement is important. With Kauai's microclimates, some of our hottest areas are also very dry, which is not ideal for some varieties of gardenia.
On the other hand, parts of the island that get regular rainfall can support this fragrant flowering plant, which will add a touch of elegance to your real estate. Tiare gardenias are more drought tolerant and also can handle some on shore wind.
Pikake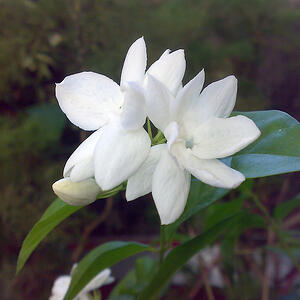 Pikake means peacock in Hawaiian, and this flower is said to have garnered its nickname from Princess Ka'iulani, who loved the flower and the bird.
Its horticultural name is Jasminum sambac, and the fragrant ever-blooming plant keeps the color going in a garden over the long-term.
The flowers are also fashioned into leis. Pikake is also used to flavor jasmine tea and make perfumes.
Puakenikeni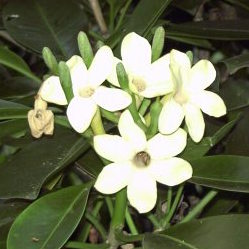 This popular lei addition, one of the most fragrant Hawaiian flowers, is petite with the buds that bloom from small yet spreading trees. In Hawaiian, puakenikeni means "10 cent flower," which was the price they were sold for in the 1930s when they were introduced on the islands.
Puakenikeni also means perfume flower tree, and the plant will surely live up to its name in the landscape. The plant has quadrangle-shaped branches, blunt-tipped leaves and tubular buds that burst into creamy white flowers that turn yellow over time.
Spider Lily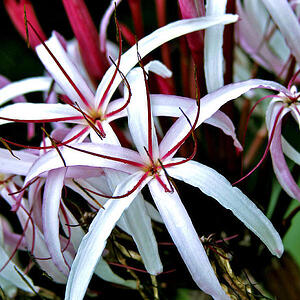 This perennial bulb grows a stalk-like stem with buds that provide a gentle fragrance — nothing overpowering. Its wispy, curled petals add an eye-catching texture and exotic appeal to a landscape. The fact that it's one of the most fragrant flowers is an added bonus!
After heavy rains in late summer and fall, the spider lily's flowers will bloom. That's why it gets the nickname "hurricane lily." They seem to pop up overnight.
Conclusion: What Are The Most Fragrant Flowers For Your Property?
Create a sensory experience on your Kauai real estate by incorporating fragrant flowers that attract birds and butterflies, and provide pure enjoyment for those enjoying the grounds.
Let's talk more about the flowering plants that are ideal for your commercial landscape. Call us any time at (808) 335-5887, or fill out our simple web contact form and we'll get in touch with you.
Image credits: plumeria, gardenia, pikake, puakenikeni, spider lily