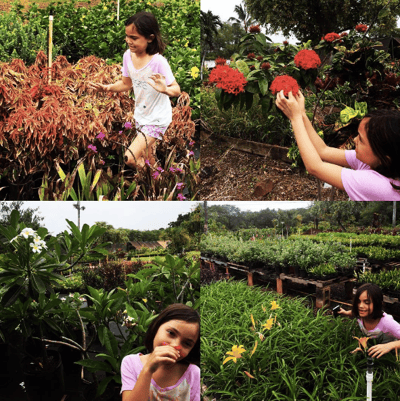 Families that get away to Kauai for vacations look forward to island, resort living during their stays here. The lush scenery of our "garden isle" is a tropical backdrop for a dream vacation—and the beach views with intoxicating sunsets are postcard perfect.
So, how do you make the most of the beautiful setting that already exists on Kauai while adding landscape amenities that attract families and entertain kids during their time at your resort?
Some site amenities are purely designed for adult entertainment. For example, the tiki bar is certainly a fixture at Hawaii resorts. But the reality is, children aren't going to get as excited as their parents about that poolside gathering space, or the furniture it includes.
Think back to when you were a child on vacation. What amenities excited you the most? Whenever we discuss landscape enhancements with commercial property owners, one of the first questions we ask is, "Who?" Who is your audience? Who do you want to appeal to—who are you planning to entertain?
So consider the full guest list at your Kauai resort. Are there many children playing on site with their families? Would you like to attract more families to enjoy your Kauai property?
If so, here are five landscape amenities to entertain the younger set. (We promise, the adults will find these site features just as enjoyable!)
#1 Butterfly Garden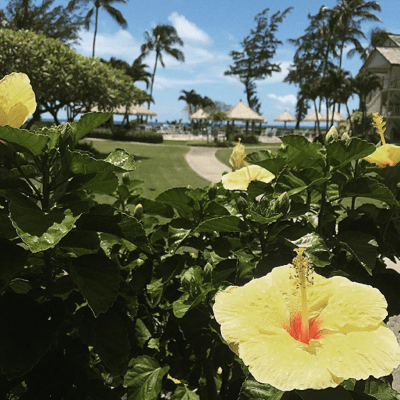 What do you see there? Fragrant landscaped spaces that attract butterflies pique children's curiosity and spark enjoyment in plants.
Consider planting a garden designed specifically to attract butterflies, using plants such as colorful hibiscus and sweet-smelling lantana. There is a range of native plants we love that also appeal to butterflies and make for a vibrant, fragrant garden.
Label the plants you include in the garden so parents can give answers when their kids ask, "What's that?"
#2 Hula Mound
A hula mound serves as a grassy stage for traditional Hawaiian entertainment, with drumming and music and dancing. Children love watching hula dancers perform. When they can participate, then all the better.
Meanwhile, when hula mounds are not in use for special events, they tend to draw children in as a creative playspace where they can imagine their own shows. Plus, hula mounds provide space for families to sit together and enjoy the overall setting of your Kauai resort.
#3 Splash Zones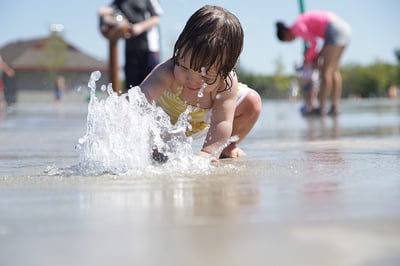 The pool is generally the main focus for families on vacation. It's recreation central, and most children spend their time close to the water. Why not add another water feature to the mix?
Splash pads are basically fountains where kids can play. The youngest ones like to collect buckets of water from water streams; and older children will simply enjoy getting wet—and the element of surprise when water squirts from the ground up into the sky. You can create a designated splash pad area bordered with seating for adults. (Consider planters that create wall seating.)
#4 Stepping Stone Walking Trails
Stepping stone trails throughout the resort property are entertaining for children who jump from one to the next. Guide them to a secret garden. Create a stepping stone trail with signage along the way that shares information about plants, or even Kauai island facts.
Simple trails that lead to children's favorite places on your resort property will become favorite stomping grounds: to the pool, the splash pad, hula mound, snack bar. It's all about considering landscape features that invite guests to explore and stay longer.
#5 Playscapes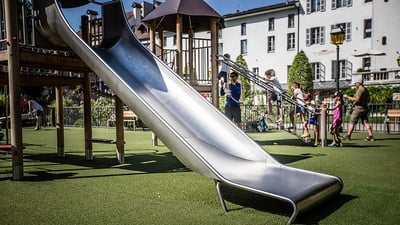 Sometimes, kids just need to swing and climb. A playscape on your Kauai resort property provides an entertainment outlet beyond the pool, creating some diversity in the activities you offer for kids.
The playset doesn't have to be grand or consume lots of space. A simple playset surrounded by natural landscaping will look attractive and offer an amenity families often seek out when they book vacations.
Plan a Landscape to Entertain the Whole Family
As you consider site enhancements for your Kauai resort property, keep in mind the audience and how appealing to children and families could increase your business. Whenever we check out online reviews of resorts, there are usually comments about playscapes and other features that make the kids (and parents) happy.
Set your property apart from others by including site amenities that the youngest travelers will enjoy, too. Contact us—we'd love to share our ideas! Call any time at 808.335.5887, or fill out this simple contact form and we'll get in touch with you.
image credits: splash pad, playscape