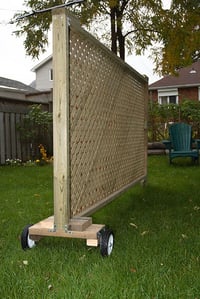 Whether your property features close-knit cottages that call for privacy, or you simply want to establish a living fence that designates a boundary, plants and shrubs can do the job and double as a fragrant, textural, lush backdrop on your Kauai commercial landscape.
Living fences, also referred to as natural privacy fences, are an attractive alternative to masonry or concrete.
The trees and shrubs you choose for a natural privacy fence blend in with the environment—and on Kauai, "The Garden Isle," it makes sense to use plants to create barriers on your commercial property.
The Importance Of Choosing The Right Living Fence Plants
The plants you choose will depend on how high of a living privacy fence you want. At No Ka Oi, we are firm believers in "right plant, right place," so taking the time to select appropriate plants for a living fence is critical to growing success.
For example, if you're in a rush to plant shrubs for fast coverage and then they grow too close to the roof—which can cause structural problems and attract pests—then you'll wind up tearing out the plants and starting over. That's a waste of time and money.
We encourage you to assess the area where you'll plant the living privacy fence and fully understand the microclimate on your Kauai commercial property: exposure to sunlight, wind and sea salt; soil quality; precipitation; and so on.
Also, keep in mind that establishing a natural privacy fence can take time. Of course, you can install a living wall and immediately gain full privacy—if you are willing to pay the cost of mature plants. But if you have more time than money, then you'll need patience. And, the pay-off will be an inviting wall of green and flowers that can protect areas of your property from wind, noise and traffic.
Here are three of our favorite options for creating a living privacy fence on Kauai for your commercial property.
Areca Palm Tree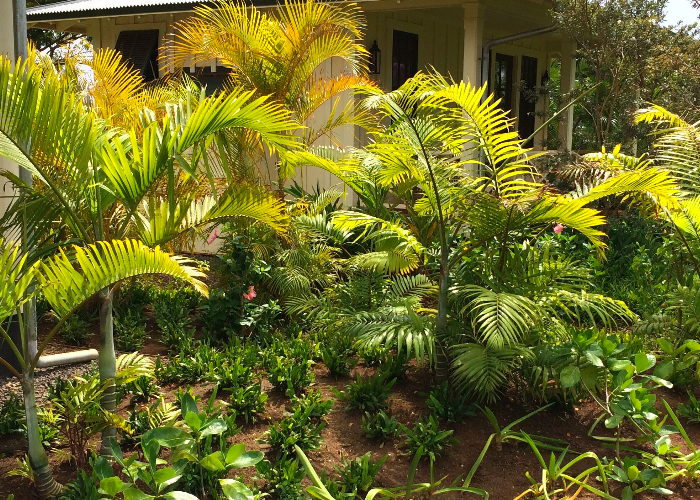 Also called a butterfly palm, the areca palm tree (Dypsis lutescens) can be grown in clumps to create a privacy screen. These are popular palm trees for growing natural privacy fences because they are readily available, lend a tropical feel to a commercial Kauai property, are relatively easy to maintain and grow fast. Also, the areca palm tree is versatile, thriving in semi-shade or full sun.
Be-Still Hedge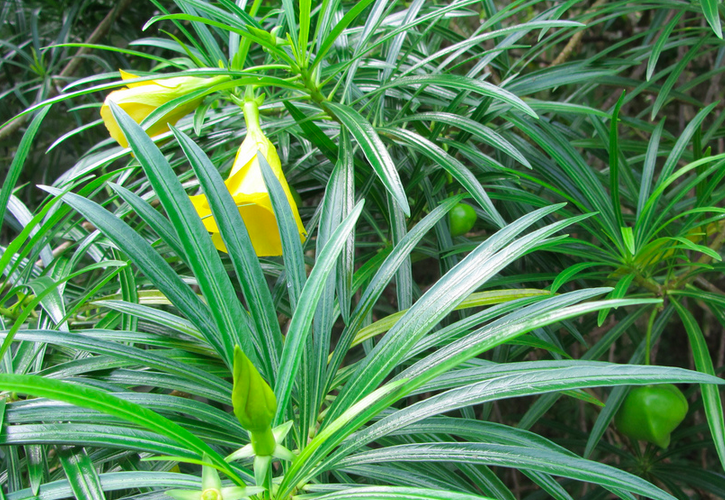 Thevetia peruviana commonly called a be-still hedge, and we like it for its fast-growing nature and the fact that it consumes a lot of space. So, you can get maximum coverage with minimal plant stock. The Be-still hedge produces apricot-yellow flowers, followed by seedpods that are red and turn black.
You'll find seasonal interest in this blooming shrub. If you're looking for a small shrub, be prepared for lots of pruning. The Be-still hedge is best for spaces that need lots of coverage—then, it can serve as a lower-maintenance hedge wall.
Hibiscus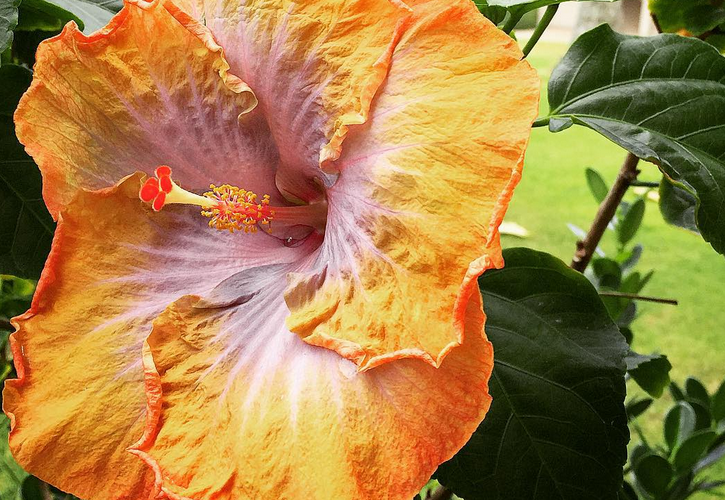 Fragrant hibiscus is a signature Hawaiian plant, and you can choose among a variety of colors. The shiny, green leaves on this plant provide coverage, and blooms offer tropical interest. Hibiscus can grow up to 20 feet tall, and the plant thrives in full sun to partial shade, making it a flexible grower in the Kauai landscape.
While pruning is required to establish strong plants (weak shoots can compromise the integrity of hibiscus), you have to be careful not to over-prune hibiscus, otherwise you'll lose blooms. We love hibiscus for less formal living fences—and because this popular lei flower exudes Hawaii culture.
Care and Patience Produces The Best Living Fence Results
We've said it before, but a reminder never hurts—there's no such thing as a no-maintenance plant, especially on Kauai with our year-long growing season. As you consider trees and shrubs to install as a living fence on Kauai, be sure to a lot for maintenance requirements, including pruning, watering and proper fertilization.
Let's talk more about ways you can create an appealing natural privacy fence for your Kauai commercial property, like the ones No Ka Oi created at Kukui''ula Club Cottages.
Contact us any time at 808.335.5887, or fill out this simple contact form and we'll get in touch with you.
Images: Mobile privacy fence, Be-Still hedge