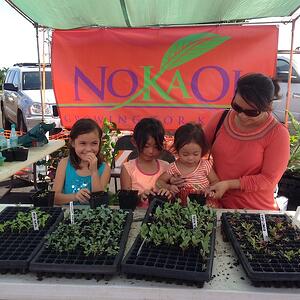 Community is the core of No Ka Oi. Our roots are here in Kauai. We built our business from the ground up on this island; we provide careers for Kauai people; our work contributes to the beauty of the Garden Isle.
This community means everything to us, and its people are our family. That's why honoring and giving back to our community is incredibly important to us.
We are so proud that No Ka Oi Landscape Services' Abby and Frank Santos were recently honored with a 2014 Kauai Museum Living Treasures awards, honoring those on Kauai who have dedicated their lives to serving the community.
We are humbled to be a part of a group of individuals that we admire and appreciate. The award recognizes those on Kauai who volunteer, and teach here, and help preserve the island.
Volunteering our time and talent to beautify the community and give back to its people has always been a priority at No Ka Oi. We are thrilled to receive this Living Treasures award—and we support the Kauai Museum as members and advocates. (If you haven't visited, we highly recommend it!)
Giving Back To Kauai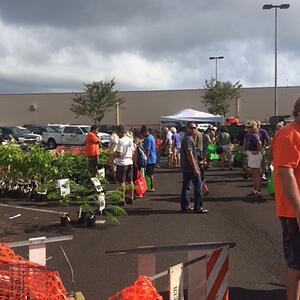 Giving back means more than signing a check to make a donation. It's about ingraining oneself in the community and making a difference at the ground level—literally.
As a commercial landscape maintenance firm, we want to use our skills and resources to make a positive impact on Kauai. There are many ways we do that throughout the year.
Most recently, we volunteered at the Arbor Day Tree Giveaway hosted by the Kauai Landscape Industry Council. No Ka Oi organized the Keiki Planting Corner, a children's gardening area where little ones could play in the dirt. Our crews helped set up and break down the event. More than 700 people picked up free plants that day — that's a lot of people who were touched by a mission to make the island an even greener place and educate people about the importance of plants.
We're sharing some of our photos here with you. More importantly, we want to share some lessons we've learned about giving back to the community and why this matters so much to No Ka Oi.
Developing Community Connections
We live, work and play in Kauai, and by giving back we are helping our neighbors.
Our community is tightly knit, and we grow stronger together by supporting our community's initiatives, from participating in Arbor Day to simply visiting the Kauai Museum and learning about our heritage.
Giving Back Time and Talent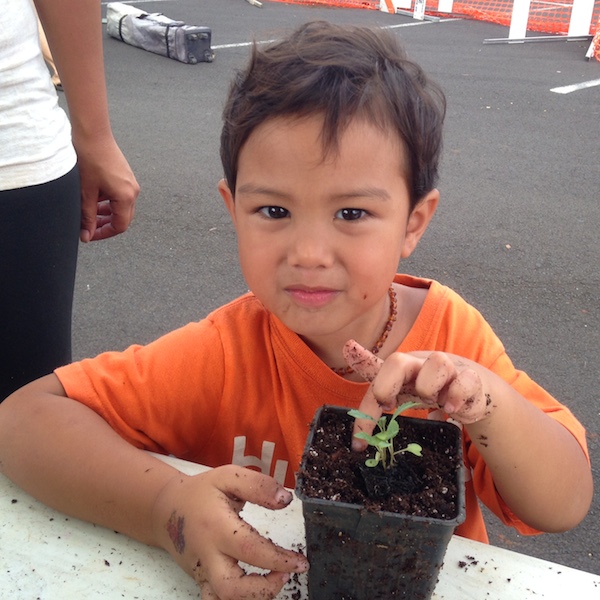 Our skilled crew members are professionals in the landscape industry. They're extremely talented and understand all of the variables associated with maintaining an attractive, healthy commercial landscape.
We are proud to lend these talents when they will benefit the community by assembling teams to help with community cleanup efforts, landscaping projects and events that require some extra manpower.
We like to work at the ground level and make a difference in the community, from helping pass out plants at Arbor Day to clearing the Koloa Tree Tunnel for the Koloa Plantation Days celebration.
Sharing In Kauai's Successes
We are honored to be recipients of Kauai's Living Treasures awards, and we admire those who are in this special "hall of fame" of people who work to better our community. We built No Ka Oi from the ground up. This business, and keeping Kauai beautiful, is our passion.
Find out more about our work and how we can create and maintain your Kauai property. Call us any time at 808-335-5887, or fill out our simple web contact form and we'll get in touch with you!