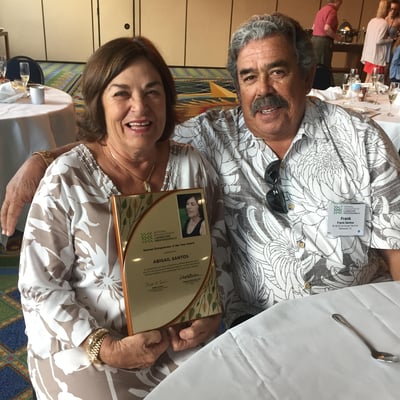 Woman Entrepreneur of the Year. I was humbled, surprised and incredibly proud when I learned that the National Association of Landscape Professionals (NALP) would present me this award at the Leaders Forum in St. Thomas on January 13.
The Woman of the Year honors an outstanding female business owner who demonstrates entrepreneurial spirit and helps advance the landscape industry. She sets an example for women pursuing landscape careers, and beyond.
At No Ka Oi, we work to set the example every day in the field as we maintain Kauai's lush resorts, retail centers, condominium developments and commercial properties.
We set high standards for ourselves. We believe in forwarding the professionalism of the landscape industry—showing clients, business owners and residents in our community the importance of caring for our outdoor assets.
No Ka Oi is Hawaiian for "the best." When I started the company 40 years ago as No Ka Oi Plants, we focused on bringing the natural beauty our Garden Isle is known for into resort properties. We evolved into landscape maintenance, and today we are Kauai's premier commercial landscape firm, serving breathtaking properties that visitors from around the world travel to experience.
How could you not love a job that connects people with beautiful Kauai—that showcases our landscapes, our garden culture?
When you love what you do and are passionate about your business, you succeed. When you set the bar high and continue learning, growing and getting better every day, you succeed. When you create careers for talented staff that brings their skills to clients' properties, you succeed.
Of course, like any business owner running a busy company, it's easy to get caught up in the day-to-day frenzy. With this award from NALP, it's time to step back for a moment. As business owners, we all need to take the time occasionally to press the pause button and celebrate.
The Woman Entrepreneur of the Year Award is especially rewarding for me as a female in the landscape industry because it marks the importance of female leadership. We'd like to see more women pursue careers in the green industry!
Also, this award helps tell the story of No Ka Oi by illustrating to clients our commitment to professionalism and quality. We're continuing a legacy of creating vibrant, healthy, memorable landscapes for our clients.
Shining light on leaders who advance professionalism has a ripple effect. When we tell our success stories, we can connect with our communities and clients.
This falls in line with companies recognizing the importance of corporate responsibility—one of the five landscape trends revealed at the Forum by New York-based Avant Guide Institute's Daniel Levine. There's a desire to lead by example; to not just donate profits but to do good. "We need to share the good we're doing with customers," Levine told NALP attendees.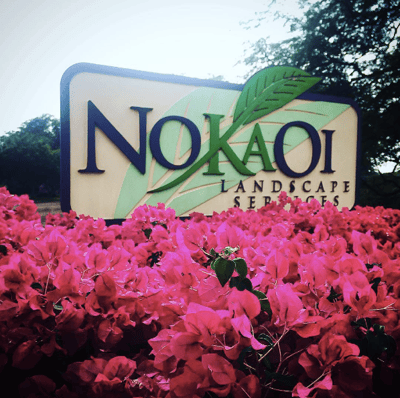 We need to lead by example in the green industry and in our communities. And, I can think of no better way to do that then to promote healthy landscapes and grow appreciation for our natural environment.
We hope that sharing this success inspires you to tell us what matters to you. As service professionals, our role is to find ways to align our landscape services with your goals and mission. We partner with clients to help them improve their spaces, therefore boosting business and enhancing visitor experience.
Thank you for supporting our business
. We appreciate you! And, we want to hear from you. Call us any time at 808.335.5887, or fill out this simple
contact form
and we'll get in touch with you.