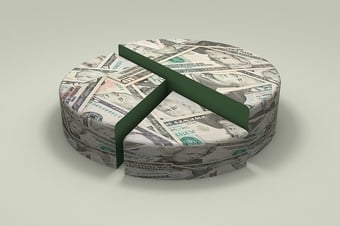 Surprises are never a good thing when budgets are concerned. You can prevent "unexpected" expenses by developing a solid budget for your commercial landscape that factors in costs that are often missing from typical landscape maintenance contracts.
We find that many budgets are missing critical line items: fertilizer, irrigation system repairs, and pruning for mature trees (usually an "extra" that's not built into a maintenance contract).
Of course, commercial property managers want to exercise caution with spending—we work hard to accommodate budgets and keep costs in line. But tendency is to take last year's numbers and find out ways to trim back your commercial landscaping budget.
Question Last Year's Budget
The question is: Did that budget allow for "surprises" and provide dollars for enhancements to continue improving your property's appeal? And, did you actually get the services you thought you were paying for in the contract?
For example, we often find that clients working with others companies think they are getting fertilization, and they're paying for it. But when plants stop flowering and turf diseases set in, they realize that the landscape is not getting the nutrition. (We always recommend asking the landscaper to provide you with receipts for fertilization materials so you can assure applications were made.)
There is so much to consider when creating a landscape budget, and we know the process can feel overwhelming. But here's some peace of mind: By including these five "musts" in your commercial landscaping budget, you'll avoid expensive surprises and protect your outdoor investment.
Sound good? Read on—and prepare for 2016!
Safety First: Address Landscape Liabilities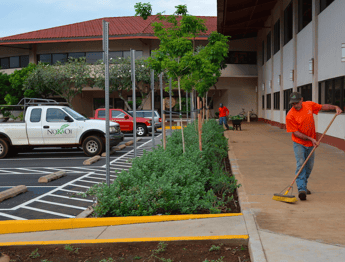 Safety is always No. 1, and we emphasize safety in everything we do at No Ka Oi. We're a safety culture, which is why we have earned recognition several years running for no accidents or injuries from the National Association of Landscape Professionals (NALP).
We take safety seriously, and we train our people to be the eyes and ears on clients' property, looking out for situations that could create hazards—buckling sidewalks, plants that creek into walkways, uneven turf areas, etc.
Commercial property owners should plan some budget dollars for addressing safety issues each year.
Simply Unforgettable: Commonly Overlooked Costs
As we mentioned, there are certain costs that crop up every year that often catch property owners off guard. But we know that these annual costs are a part of maintaining a safe, beautiful landscape and they must be worked into the budget. Those include:
Fertilization
For plants to thrive on Kauai, they must be properly fed and watered. (We'll get to the water next.) Fertilizer is an essential ingredient for green lawns, blooming trees and shrubs, and an overall healthy landscape.
When commercial property owners do not invest in fertilizer, they end up spending more money on plant replacements and other repairs. As they say, an ounce of prevention…
Irrigation
We suggest allotting some budget dollars for landscape irrigation system repairs and upgrades. Valves don't last forever. Wiring may need replaced. And with advancing irrigation technology, you can conserve water while ensuring plant health with updated components and systems.
Remember to include this cost into your budget so breaks aren't a "surprise" that take away from dollars earmarked for enhancements. You've got to maintain systems—and save for upgrades.
Plants
There is a lifespan for plants, and especially after tough environmental conditions (high winds), plants can go downhill. Whether a plant is just past its prime or becomes damaged, you'll need to replace it to maintain the beauty of your Kauai grounds.
You don't want a visitor's first impression to be: "Wow. Those plants look…old." So set aside some budget dollars every year for plant replacements.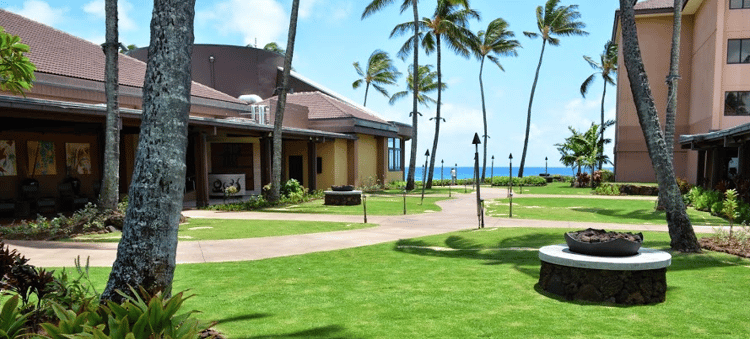 The Age Factor: Budget More For Mature Landscapes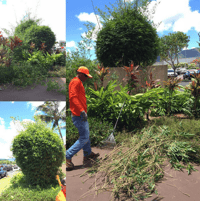 Speaking of plant age, new landscapes tend to require less costly maintenance than mature trees, shrubs and turf. So the budget you created for your commercial landscape last year—when the plants were newly installed and did not need pruning—is much less than several years down the road after some growth occurs.
At No Ka Oi, pruning is included in commercial landscape maintenance contracts. We're very upfront about this. But not all landscape companies are, so be sure to ask about pruning costs.
And remember, the coconut palm trees on your Kauai property will require special care and equipment. Remember this extra.
Foot Traffic: Consider Wear-And-Tear
Before a retail center, hotel or commercial district is fully occupied, its landscape may require less maintenance. There is less foot traffic—less activity on the grounds.
Then, as retail spaces are filled with businesses and visitors book up hotels, the grounds naturally become more populated. You'll notice more damage to turf and landscape beds. The good news is, your commercial property is busy—but you'll have to take care of it if you want it to continue looking great.
So, consider the "busy factor" on your Kauai property and budget more if the grounds are more active than in the past.
Remember Enhancements: Earmark 20%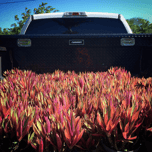 We suggest reserving 20% of your commercial landscape budget for enhancements. That can include irrigation system improvements, corrective pruning, new mulch and fresh plants.
That budget line item may also cover the cost of a new fire pit, hula mound or gathering space on your Kauai grounds. Plan for these costs so your ideas can become a reality.
Just Ask: A Quarterly Assessment Keeps The Budget On Track
We love the open, honest relationships we have with our property manager clients, and we encourage every one of them to call or e-mail us any time. We make personal visits to ensure their properties are receiving the care we promise.
At No Ka Oi, our team takes pride in our work. We treat the commercial properties we maintain like our very own gardens. When a landscaping budget is accurate and accounts for annual maintenance expenses, we can ensure that the grounds stay healthy, beautiful—and that they constantly improve with enhancements.
Let's talk more about how to achieve your landscape's potential as we think ahead to 2016. Call us any time at 808.335.5887, or fill out this simple contact form and we'll get in touch with you.
Image: Budget pie chart