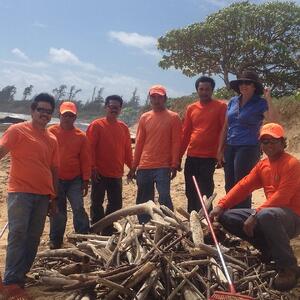 You know how it is when you live in a neighborhood for a while. You get to know the people, you become a regular at certain places in town—they know exactly what you want for lunch, and how you take your coffee.
You figure out the best routes to get to your favorite destinations. Familiarity has a lot of benefits. It feels good, it saves you time, and it can even save you money (people watch out for you).
The same is true with landscaping — specifically, when a designated crew is assigned to your commercial retail or resort property.
We think it's important that the No Ka Oi professionals who care for your Kauai landscape are dedicated to your grounds. You'll see the same people every week, perhaps every several days. Our crews build relationships with our clients' landscapes and treat them like their own.
The Problem With Rotating Crews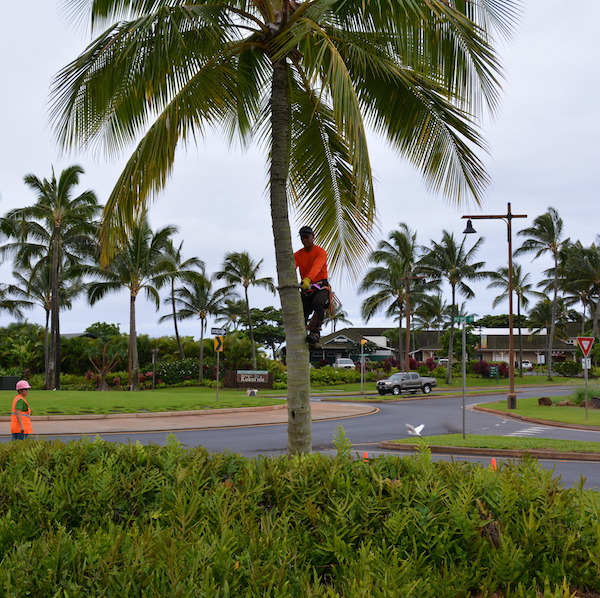 Not every landscape firm can promise that the same crew will visit your property every week. Most can't. That's for several reasons. Turnover in the landscape industry can be significant, especially when companies don't foster a professional environment. With that comes a revolving door of crews on your property that have to get to know its nuances, understand your expectations and deliver on the contract.
Unfortunately, when you've got a turnstile of crews caring for your Kauai landscape, very often the promises made in the contract get broken—and not on purpose. That's just the way it is when you've got a "new guy in town" every other week. It's like that neighborhood example. When you move and have to learn a new city, it takes a while to get adjusted. The same is true for landscape professionals working on your Kauai commercial property.
So, do you know the names of the landscape crewmembers working on your property every week? Do you feel like you're always seeing new faces? And if so, are those professionals taking the time to get to know you so they can get to know the lay of the land?
We hope so! Here are 5 reasons No Ka Oi assigns dedicated crews to your commercial Kauai property.
Dedicated Crews Know Your Landscape: Every Nook, Cranny And Curve
After a landscape crew spends time on your property every week, they get to know its nuances. They know which plants might be struggling a bit and how to give them the extra TLC. They recognize high-traffic zones that may require some repair to stay in top condition. They've got an eye up (at the potentially dangerous falling coconuts) and down (at uneven ground, typically on Kauai's dynamic terrain).
Think about it this way: If you had to hire someone brand-new and train them to do a job every week, you'd spend a lot of time and money, and be constantly driving on a learning curve—never getting to the point of things clicking and becoming easy and right.
When your landscape crewmembers are regulars, they efficiently and effectively do their jobs, no constant retaining required.
Dedicated Crews Anticipate Upsets Before They Become Hazards
When a landscape crew visits your property on a weekly basis, or even more often, they learn its weak points and can keep an eye on areas that could present a potential hazard, and cost.
They can monitor landscape concerns that require special attention and provide the type of ongoing care that prevents large "fixes" if declining landscape features are ignored.
Dedicated Crews Save Your Bottom Line
No one likes surprises, from a budget standpoint at least.
When a dedicated landscape crew is focused on your property, you can rest assured that ongoing maintenance is managed to prevent any "upset" that could result in a major expense.
Dedicated Crews Get Better With Age (And So Will Your Landscape)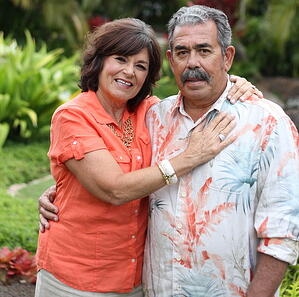 There's an initiation period with any new landscape program. You've got to give the company, and crew, time to work out the kinks and figure out the proper formula, whether we're talking fertilizer or new plants that were installed.
A crew that is dedicated to your landscape gets to know what the land needs, and then comes prepared every week with the plant knowledge and products to help your landscape progress.
We want to see your landscape look healthier every week. A dedicated crew is invested in the property's success.
Dedicated Crews Have A Sense Of Ownership
You want the landscape team working on your property to care for the grounds with the same meticulous detail that they would lend to their very own properties. You want them to care about the weeds they see cropping up in a bed, or a walkway that needs attention because it could present a safety hazard to guests on your commercial property.
When a dedicated crew spends time on your Kauai property every week, they grow a sense of ownership. They treat the land as their own, and that means they're watching your back from a beauty, safety and budgetary standpoint.
No Ka Oi: Where Everybody Knows Your Name
You know the tune from the old sitcom Cheers. It's corny, but true. Doesn't it feel good when the people who work on your Kauai commercial property know you by name?
We think this is the way landscape maintenance should be. Let's talk more. Call us any time at 808-335-5887, or fill out our simple contact form — we'll get back to you right away.