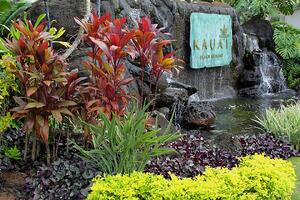 Kauai's luxury hotel properties draw visitors from across the globe. As Hawaii's "garden isle," travelers are drawn to the lush, tropical grounds, beachfront resorts and exciting range of landscapes that vary throughout the island. (That's what we love about our microclimates!)
Delight your hotel guests by giving them an authentic taste of Kauai with landscape features that showcase your property's beauty.
Thoughtful, consistent maintenance is a big part of creating a beautiful experience for hotel guests. When maintenance is neglected, your property's landscape "assets" quickly become eyesores.
Since delivering visual appeal is part of role as a hotel property manager on Kauai—visitors come to the island to enjoy the views, after all!—here are five landscape enhancements that will beautiful your property and keep guests returning for more.
Edit Suffering Plants And Trees From The Landscape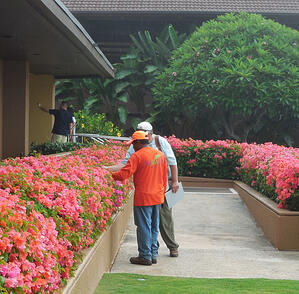 Sometimes, in effort to prune dead, dying and diseased branches on trees and shrubs, the result is a naked looking landscape. Plants that are too far gone, either from neglect or other issues, might not make a comeback.
Take an inventory of your landscape plants and decide which ones need to be edited out of the property. By removing trees and shrubs that are not thriving, you immediately restore the look of the landscape.
Then, plant replacements that complement the style of your property, paying close attention to the size and growth habits, along with the color and texture of new plants. They should blend with the existing landscape and provide a refreshed look.
Out with the old, in with the new!
Introduce A New Flowering Shrub
Landscapes look tired after several seasons and can use some sprucing up by adding new tree, shrub or flowering plants that add interest to the property.
Give guests something new to look at—keep their attention by refreshing your beds every season with a few new, eye-catching plants. They'll wonder what's in store for their next visit.
Add Bold Color To Bland Beds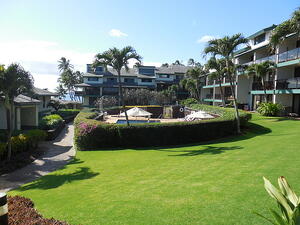 A pop of color wakes up any landscape bed, and oftentimes a palette burst is just what a property needs to rejuvenate its look. Step outside your comfort zone with color and try fresh combinations.
Or, follow annual color trends and work those hues into the landscape to keep your property relevant and exciting. The 2014 Pantone color of the year, Radiant Orchard, is a purple-pink that is naturally Kauai (think: orchid leis) and blends with the blue tones of the surrounding ocean.
It's fun to keep an eye on color trends, but we always focus on bringing vibrant colors of our Garden Isle to hotel landscapes so guests get an authentic Kauai experience.
Renovate Weedy Turfgrass
Nothing says outdated like a weed-ridden lawn. When weeds move in and choke out healthy grass, the bad guys work fast and can swiftly overpower the desirable turf that you want to thrive.
That is why lawn weed and disease control is an absolute must, as is fertilization. Adopt a comprehensive lawn care program that feeds your lawn and controls weeds. The result will be an appealing, green lawn that shows guests that maintenance is a priority.
Taking good care of the grounds shows guests that you value their experience and will take good care of them during their stay there.
Establish Perfect Lines With Neat Edging
Attention to detail creates a clean, polished looking landscape. A relatively simple way to neaten up a hotel property is to properly edge along plant beds, walkways, driveways and anywhere grass meets soil, stone or any other hard surface.
Allowing grass to messily creep into beds and onto pathways mars a landscape's lines — and those lines are what give hotel properties a clean, uniform, attractive appearance.
Maintain Your Hotel's Reputation with No Ka Oi
You are focused on serving your hotel guests and helping them create Kauai memories. We are focused on enhancing and maintaining the island's beautiful hotels and resort landscapes so property owners like you can increase the value and usher in more business.
Let's talk about landscape features that will delight your hotel guests. Call us any time at 808-335-5887, or fill out our simple contact form — and we'll get in touch with you!