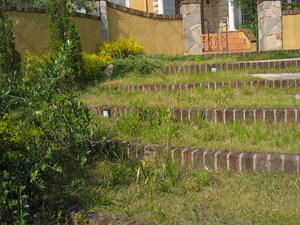 Is it time to update your retail property's landscaping? Should you make do with the existing entrance beds, or invest in a more elaborate presentation? Have you neglected maintenance?
Even a short time of overlooking basic care like mowing, pruning, edging and lawn care applications can make a once-vibrant property look old and tired.The good news: Even small changes can make a big impact, such as adding more color to landscape beds or pruning and edging high-traffic areas to neaten up visitors' first impression.
Still not sure if now is the time to update your development? Here are four strong signs that the landscape needs your attention — and perhaps a hand from a professional landscape contractor with experience designing, installing and caring for Kauai commercial properties.
A Weak Welcome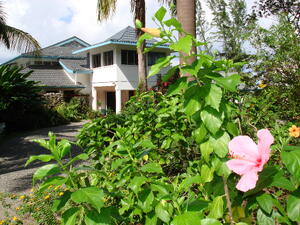 The "gateway" to your retail development might be simple with entry beds that flank the driveway. Or, maybe your property features a more elaborate welcome, including custom signage, hardscape, trees and more. What sort of first impression are you giving visitors?
Just like the front walkway and door of a home sets the tone for what's inside, the entry landscaping to your development sends a clear message to visitors about what they'll find there. You don't have to go all out—just be sure the entry landscaping is neat and fresh.
Want to enhance the space? Consider adding eye-catching features like a fountain, waterfall, natural rock outcroppings or stonescaping.
Messy Beds And Unkempt Walkways
Landscape beds should be free of weeds and debris, and fresh annuals will keep the look updated for each season. Coconut trees should be trimmed so there is no risk of falling fruit that could damage cars or pedestrians. Neglecting pruning can result in plants that interfere with walkways.
The last thing you want to do is discourage visitors! Be sure walking paths are clear and the landscaping next to those spaces is neat and clean so guests can easily access the property—and enjoy the sights along the way.
Tired Turf
A burnt-out lawn can make a property look aged. Proper irrigation, along with a weed and disease control program, will keep grass growing green and strong.
Regular lawn mowing and maintenance will keep the grass healthy, maximizing your investment in the landscape.
Standing Room Only
Does your property provide places for visitors to mingle, sit and take in the environment? Providing seating spaces encourages people to relax and take full advantage of what the retail property offers.
While you're investing in updating landscape beds and caring for the property, give people a spot to stop and enjoy the surroundings.
We'll Help You Get Up To Date!
Attract guests and customers by maintaining an attractive, professional landscape. No Ka Oi Landscape Services in Kauai, Hawaii, can help you improve your Kauai property value.
Let's talk about your Kauai commercial landscaping needs! Call our office at 808-335-5887, or fill out our contact form, and we'll get in touch with you.